Seminole Wheelchair Rental
Whether you are recovering from a foot or leg injury or surgery, or you have a medical condition that affects your mobility, you may be advised to use a wheelchair to be able to move around easily. Wheelchairs come in different models and styles, with some having motorized wheels and a few with parts for add-ons.
Depending on your condition, buying a brand-new or second-hand wheelchair can be a huge undertaking. Not only do you need to find a wheelchair provider that offers affordable prices for these devices, but they must also be reliable whenever you need them. If you only use it for a short time, buying one may be a waste unless you resell it afterward. Renting is the next best option if you need one, and St. Petersburg Mobility Scooters redefines how wheelchair rentals can go.
Our Seminole wheelchair rental is highly-lauded for being client-friendly and client-specific. Our mobility experts will show you the available wheelchair options that suit your requirements and budget, as well as the payment terms for both long-term and short-term arrangements. We guarantee that the wheelchairs we rent out are well-maintained and made by mobility device manufacturers caring for their users.
Call St. Petersburg Mobility Scooters at (727) 238-7909 for your Free Consultation with a Seminole Wheelchair Rental provider!
Factors to Consider When Renting a Wheelchair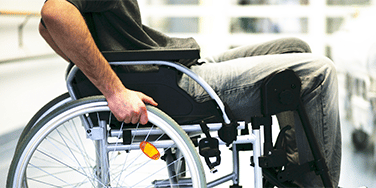 Before you consider signing into a wheelchair rental, you need to consider the following factors to help you see if the rental provider is trustworthy and if the unit is perfect for your needs.
Type of Wheelchair Required
There are several types of wheelchairs available to rent at St. Petersburg Mobility Scooters, and each one fits a specific patient's condition. For example, for patients who will require a wheelchair due to injury or surgery and are slowly recovering from it, one that requires usage with muscle power should be good to prevent muscle atrophy. Patients with scoliosis and other back problems will need to use wheelchairs with additional back support. For those with specific medical conditions that require a tailored wheelchair setting, a customizable wheelchair is ideal.
You will also need to see if the wheelchair you are about to rent does not have any issues or damage. If you find one, report it immediately so your security deposit won't be affected, or you won't be charged extra for the damage caused by others.
The wheelchair should also be convenient for the situations it will be facing. For example, it must be collapsible and lightweight if you plan to bring it with you on trips. If you live in an area with rough or uneven terrain, getting a motorized wheelchair may help you stay mobile.
Wheelchairs nowadays come with a variety of functions to help patients be more comfortable when using them. As mentioned, there are motorized ones that help with mobility and those that come with add-ons that you can attach to several parts of the wheelchair.
Finally, you can never tell when the doctor may recommend you to switch wheelchairs to match your recovery or condition. It is best to check with the rental provider if you can exchange your wheelchair rental for a different model and how much it will cost.
Long-Term vs. Short-Term Rentals
When you choose to rent a wheelchair, you also have to think about how long you plan to rent a wheelchair for your use or that of your loved ones. Each company, including us at St. Petersburg Mobility Scooters, varies when it comes to the rental agreements we offer our clients, but it is important to know the difference between a long-term and short-term wheelchair rental to help you pick the best one for your situation.
Usually, renters have a wider selection of wheelchairs they can rent long-term. Some long-term agreements can enable renters to access the other equipment that can be rented alongside the chosen wheelchair, such as power lifts and ramps. Meanwhile, short-term rentals may not have an extensive list of wheelchairs for rent.
If you are signing in for a long-term rental, you will need to sign a contract detailing what is covered by the rent, such as maintenance and repair fees. You may sign a contract for short-term rentals depending on how long you plan to rent it. But if it is a day-long rental, you may be asked to pay a security deposit in addition to the rental fee for the wheelchair.
Long-term rentals are cheaper per day than short-term rentals because they will already include all the fees you have to pay while using the wheelchair. Even if your insurance covers wheelchair rentals, you may still be required to pay a certain amount for the costs if you do a short-term rental.
At St. Petersburg Mobility Scooters, we will discuss the rental agreement in its entirety before we ask you to sign it. We want you to know the costs and services included in the rental agreement before you sign up for your request. We can also guide you through the add-ons you can rent alongside your wheelchairs and how they will affect the pricing.
Highly-Rated Wheelchair Rental Company in Seminole
Our Seminole wheelchair rental service is highly-rated for our friendly and comprehensive service.
We want our clients to have a stress-free experience when getting a wheelchair rental because we know how important it is for them to stay mobile despite their physical condition. As a result, one of our mobility experts will be assigned to each client when we receive your call, and they will guide you through the entire service and the wheelchair options available for you to rent.
Our mobility experts will consider several factors when determining what wheelchair model and accessories work well for your needs. Some of these factors include your mobility requirements, personal preferences, usage, and budget. We would then narrow down the options for you for easier assessment and the rental rates we have for these models for both short-term and long-term periods.
Once you have selected the wheelchair model you want to rent and the rental terms that work for your budget, we can set up the wheelchair wherever you need it and train you or your caregiver how to maintain them. If you find any problems with the wheelchairs you rented, reach us through our hotline, and we can handle the repairs.
Full-Service Mobility Solutions Company
When it comes to high-quality mobility solutions and top-notch customer service, St. Petersburg Mobility Scooters is the Seminole, FL mobility solutions company to partner with.
Since 2007, we have assisted clients with their mobility issues, from private clients who need it for themselves or their loved ones to the federal, state, and local governments. We are also partnered with the Veterans Association and the GSA for their mobility equipment needs.
Our clients love our services because we provide affordable prices for all the mobility products in our roster, and they are from respected brands like Nova, Harmar, EZ-Access, EV Rider, Pride Mobility, and more. We have good partnerships with these suppliers, enabling us to offer these devices at the rates we have, whether for sale or rent. Our partnerships also guarantee our clients that these devices are well-maintained and made from quality materials, so they last a long time.
Should you need technical and maintenance assistance, we have teams ready to provide the right support you are looking for.
Call for Your Free Consultation Today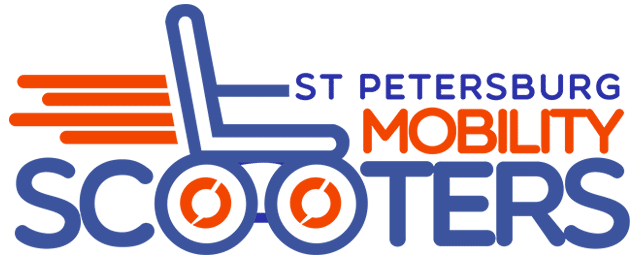 Whether renting it for a long or short time, you can trust our Seminole wheelchair rental service to deliver the right wheelchairs for your needs. We will show you all the options available, recommend the best ones and get everything set up so you can immediately be on the go and be comfortable in the process.
Learn more about our wheelchair rental service and our other mobility solutions today by calling us through our hotline. We offer a free consultation where we can answer all your questions and plan out the rental plan that suits your budget and mobility requirements. We look forward to helping you with your mobility needs whenever you need them.
Call St. Petersburg Mobility Scooters at (727) 238-7909 for your Free Consultation with a Seminole Wheelchair Rental provider!