Seminole Power Chairs
For many Americans, having mobility equipment is a large part of improving their lives. Even though the products are available in stores or online shops, the mobility issues of these people deserve more than just cold products.
From the Seminole power chairs, scooters, and lifts that you need, to the delivery, installation, and customer services that they deserve, St. Petersburg Mobility Scooters can provide for you!
St. Petersburg Mobility Scooters, a leading player in the mobility industry, has the most high-quality and reasonably priced power chairs for sale. We've been helping out not just personal and family-use clients but also government institutions that care for our veterans, elderly, and disabled communities. You know you can trust us as hundreds of clients, both from private and public backgrounds, have already trusted us.
If you're looking for premium-quality yet lower-priced power chairs that match the ideal ones you see online, you have come to the right place. If you're shopping on the internet for your mobility products, you might miss out on the high-quality services that St. Petersburg Mobility Scooters can provide, including delivery and installation. So what are you waiting for? Call us now to get the full-service experience that you deserve!
Call St. Petersburg Mobility Scooters today at (727) 238-7909 for your Free Consultation with a Seminole Power Chair supplier!
Wide-Range of Premium-Quality Mobility Products
With St. Petersburg Mobility Scooters, you get the best Seminole power chairs available in the industry. Whether you're looking for used and 2nd hand products that remain highly functional and clean or brand-new units that promise quality and longevity, we got it all for you.
We got heavy-duty types, such as our Jazzy 1450 Power Chair, which has a 600-pound maximum weight capacity with its flat-free drive tires. We also have lighter and more portable folding and assembling power chairs, like our 35-pound LiteRider Envy Power Chair, known to be the world's lightest power chair available on the market. It can be disassembled for storage yet still carry up to 300 pounds of weight. If you're looking for more affordable options, you can take advantage of our 2nd-hand Pride Quantum Q6 Edge Power Chair, which still offers one of the most advanced sets of features available in mobility products despite being used for a few months.
Rest assured that whatever product you obtain from us has undergone extensive quality control. We always bring the best units to our clients. Our continued and healthy partnership with government agencies and health institutions is a testament to the quality of our products. You can trust St. Petersburg Mobility Scooters for all the premium-quality Seminole power chairs you need!
First-Rate Power Chair Supplier
Thank you for choosing us as your partner for all your Seminole power chair needs. But what can we, St. Petersburg Mobility Scooters, bring to the table? On top of our top-of-the-line mobility products coupled with elite-level services, we are proud to say that our relationships with our clients are extra special.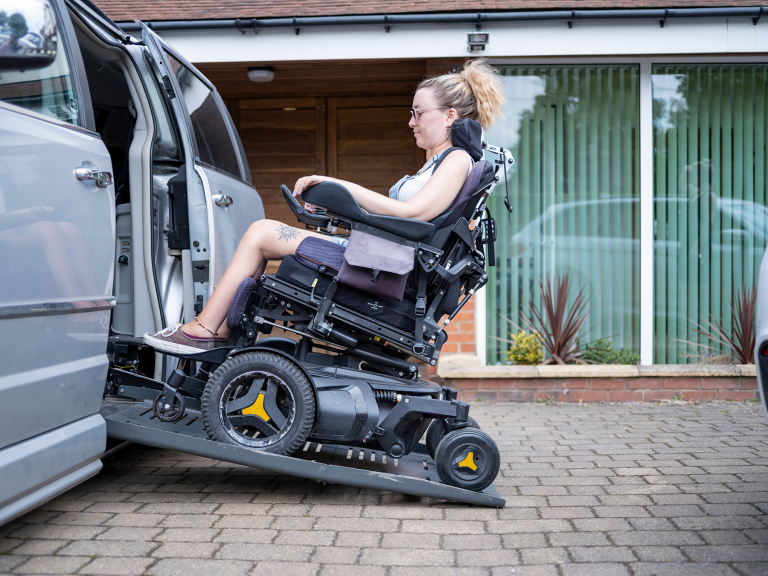 We have gained the trust and confidence of our customers, not just on a transactional level. We understand how overwhelming it can be to pick and choose highly technical equipment such as the ones in our industry. So we always make it part of our mission to provide every recommendation, advice, and assistance we can give to make your decision process much easier, more productive, and more informed!
Since 2007, we've been helping individuals, families, and institutions get the best and most updated solutions for the mobility needs of the elderly, people with disabilities, and even veterans with disabilities. We are confident that we have garnered their trust as we helped improve their lifestyles the best way we can. From stairlifts and vertical lifts to modular entry ramps and power chairs, our products are always delivered with professionalism, efficiency, and care.
Additionally, you can trust the quality of our products through the network that we have. First, we have partnered with the best manufacturing brands that offer state-of-the-art US mobility solutions, allowing us to offer our products at the most reasonable prices. Also, we've been working for many years with the GSA and the Veterans Administration, providing them with high-quality products that we promise to be always at their peak condition once they leave our facilities.
Full-Service Mobility Solutions Company
Offering industry-grade mobility products and accessories as well as the delivery, installation, and customer services that our clients need, St. Petersburg Mobility Scooters is a well-rated full-service mobile solutions company that you can trust. We offer everything you need and deliver our services with the utmost professionalism, excellence, and dedication to our work.
From heavy-duty travel power chairs to lightweight foldable types, we can deliver and install any product for you with professional efficiency and quality. Our installers are Mobility-Plus certified installation technicians, so you can guarantee the quality of our work. Plus, we can also handle all your technical questions or budget concerns with our grade-A customer service team.
With St. Petersburg Mobility Scooters, you get to enjoy not just the highly beneficial Seminole power chairs, scooters, lifts, and other mobility equipment that we can offer. You also enjoy all the auxiliary, technical, and customer-oriented services we are always happy and excited to provide!
Get Your Free Consultation on Seminole Power Chairs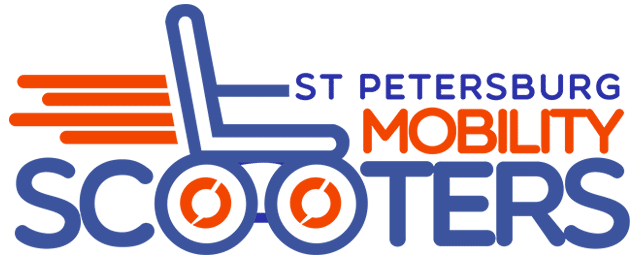 Mobility solutions should make your life easier, not harder. As long-time experts in our field, we know how much our clients find it challenging to pick among the many available power chair and scooter options, let alone all the lifts and other accessories they need.
So you can trust us when we say that our mobility experts are always ready to answer your questions and help you understand our different products and services. We want you to make the best decisions when it comes to improving your quality of life. And one of the ways we can help you out on this is by providing you with free consultations on our Seminole, FL power chairs and other related equipment.
Don't hesitate to call us even if you are still contemplating buying a power chair, scooter, lift, or any product from our store. We are ready to help you reach your personal mobility goals no matter what kind of service you need from us.
Call St. Petersburg Mobility Scooters today at (727) 238-7909 for your Free Consultation with a Seminole Power Chair supplier!