Seminole Power Chair Rental
Wheelchairs have been with us for decades and have been heaven-sent for many who need extra assistance to stay mobile. However, they have limitations with how much distance they can travel, which surfaces they can move into, and what extra features they can have for their users. Fortunately, there are now improved versions of wheelchairs, and the most notable ones are power chairs or power wheelchairs.
As its name implies, power chairs have additional power in terms of how much distance they can cover, what surfaces they can traverse, and what features they can boast while providing comfort and support to their users. It is also very easy to customize to tailor it to the user's needs as their condition changes. Unfortunately, given its advanced features, it can be very expensive to buy a brand-new power chair, and it is quite rare to find affordable and well-maintained second-hand ones for sale.
At St. Petersburg Mobility Scooters, you don't have to worry about getting brand new because you can easily rent one from us. We offer the most affordable Seminole power chair rental in the market, and we carry a unique array of power chairs with various features from brands like Pride Mobility, Merits, and so much more. If you can't find the one you want, our mobility experts are on the case to help you find the perfect fit and arrange the rental terms that won't break the bank.
Call St. Petersburg Mobility Scooters at (727) 238-7909 for your Free Consultation with a Seminole Power Chair Rental provider!
Difference Between Power Wheelchairs and Mobility Scooters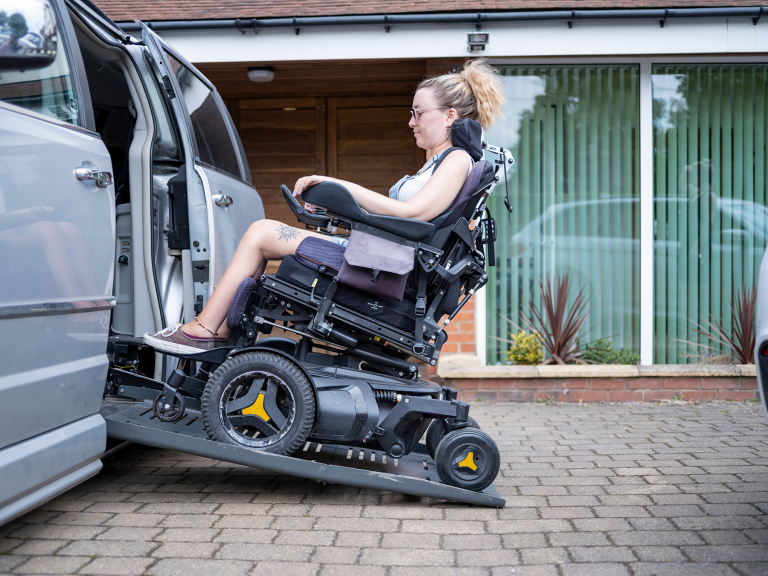 When looking for mobility products to rent or buy, you will definitely come across the terms "power chairs" and "mobility scooters." Both terms are often used interchangeably because they are both advanced versions of wheelchairs and provide independence. However, before you press the rent or buy button, you should know that these two are different in three key features:
The most notable difference between mobility scooters and power wheelchairs is found in their controls. The handlebars serve as their controls for mobility scooters, and toggling requires the user's upper body strength. One will need to hold on to these handlebars for a long time to keep them moving.
Meanwhile, power wheelchairs only require hand and arm strength to control their joystick. The distance and direction your power chair will take depend on how much you move the joystick. It is that simple.
For people who want their mobility devices to be easy to maneuver on any road, power wheelchairs are the way to go. The device has front and rear-wheel drive, stabilizing it as it moves around. Thanks to its height and form, you can also go up close to your tables and workspaces, as well as the bed or bath.
Although it is not ideal for indoor use and is very bulky, mobility scooters are better for outdoor use. It also has a larger turning radius than a power wheelchair and has a long mileage, making it suited for long-distance travel.
Finally, the two also differ in how much you can customize the positioning and the seating for the user. Mobility scooters are made with a standard location and adjustment for the seating. Meanwhile, power wheelchairs are fully customizable to suit the user's needs. This is perfect for patients since they may need to adjust the support and comfort provided as their condition improves. There are also areas where accessories can be attached to the chair to make it more functional.
Convinced that power chairs are the best for you to rent? Don't hesitate to request our Seminole power chair rental service today. We will show you what power chairs are available for rent and why we believe they are best for your needs.
Trusted Power Chair Supplier in Seminole
At St. Petersburg Mobility Scooters, we are dedicated to providing our clients with top-of-the-line mobility products and noteworthy customer service. We want all our clients to feel special and cared for when they avail themselves of our services because we know how important our products are for their lives.
Since we started offering our services in 2007, we have been helping individuals, families, and institutions who need affordable and reliable mobility products they can either buy or rent and help them pick the best one for their needs. We even offer a wide range of accessories to add more features to the mobility product they selected.
All our mobility products and their corresponding accessories are made by the best brands in the country, known for creating the best mobility solutions. We are partnered with these brands to get the best prices, which allows us to offer these products at reasonable prices to our clients. We are also working with organizations such as the GSA and the Veterans Administration, providing them with reliable and regularly maintained mobility products for their members.
Full-Service Mobility Solutions Company
St. Petersburg Mobility Scooters is a highly-rated Seminole, FL mobility solutions company that offers comprehensive mobility solutions for any client that requires it. We have a vast array of mobility products in our catalog for sale and for rent, as well as their corresponding accessories, so clients can easily use the mobility products they selected. Our services are also personalized to every client, and we deliver them with efficiency and professionalism you can't find anywhere else.
When it comes to our Seminole power chair rental service, we can deliver and set up your power chair with efficiency and quality. We can also install the right accessories to add to your power chair's features, making it convenient for your or your family member's use. Our team is Mobility-Plus certified, so you don't have to worry about the power chair having problems once you use it.
Our rental prices are tailored to be affordable because we know most of our clientele are the elderly, veterans with disabilities, and those with physical disabilities. If these prices are still high, we are open to adjusting them further. The rental prices will also be adjusted accordingly if you rent accessories with the power chair you will rent.
Should you have any technical questions or require other related services, we are happy to provide the service whenever you need it.
Call for Your Free Consultation Today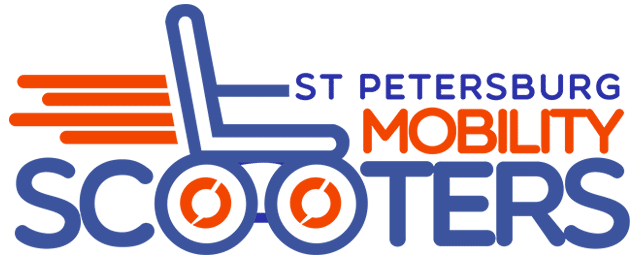 It can be a challenge to use traditional wheelchairs and other mobility transport, especially now that roads are at different angles and surfaces. You will definitely need a mobility device that will give you an extra push without too many complications, and power chairs have the features you are looking for.
But, if you are on a budget, you don't have to worry too much because St. Petersburg Mobility Scooters offers these power chairs for rent at affordable prices. Simply let us know your requirements for these power chairs, and we'll help you find the best one on the list. We also offer mobility items on rent in case power chairs do not conform to your needs. We are always ready to help whenever you need our services.
Call St. Petersburg Mobility Scooters at (727) 238-7909 for your Free Consultation with a Seminole Power Chair Rental provider!