Madeira Beach Vertical Platform Lifts
Mobility issues can make it harder to navigate homes and buildings with elevation changes, porches, and decks. That's why, as a trusted mobility equipment supplier, St. Petersburg Mobility Scooters offers expert installation and maintenance services for all types of Madeira Beach vertical platform lifts.
Whether you want us to install or maintain residential or commercial vertical platform lifts, our mobility equipment experts are trained to always deliver a safe, durable, functional, and economical solution to your mobility issues. We can install both indoor and outdoor lifts with a guarantee that they'll be customized to your specific accessibility needs.
St. Petersburg Mobility Scooters has an impressive selection of different vertical platform lifts from various trusted brands, complete with standard features and other additional options to make your experience even smoother. All of our lifts have met the ADA standards and codes and are all guaranteed to be safely used in private homes, apartments, schools, churches, and different commercial buildings.
So, if you need help choosing the right lift model, or you want to have an idea of how much the entire installation process will cost, talk to our mobility equipment expert for a free quote and consultation. We can conduct a no-obligation, in-home consultation, or we can simply give you the details over the phone.
Call St. Petersburg Mobility Scooters today at (727) 238-7909 for your Free Consultation with a trusted Madeira Beach Vertical Platform Lift supplier!
Residential Vertical Platform Lifts
If you live with an elderly who gets fatigued easily or you or your family member is suffering from a mobility issue, it will be beneficial to invest in a high-quality Madeira Beach vertical platform lift. St. Petersburg Mobility Scooters can install them within your home and help you gain easier access to the basement, upper stories, and lower decks. Outdoor lifts can also help you access your backyard and have an easier time going up and down your porch.
You can trust that our residential vertical platform lifts are resistant to corrosion, so you can choose to have them installed indoors or outdoors without worrying about costly maintenance. We also have them battery-powered, so power outages won't disrupt your accessibility benefits. Even better, our lifts have short lead times, so you can navigate your home faster. This is especially advantageous if you have more than two stories in your house.
Discuss your specific accessibility needs with our mobility equipment experts today, and we can conduct an in-home consultation as soon as possible to determine the best type of vertical platform lifts to install. Aside from your needs, we'll also consider your budget and floor space before planning the final installation process.
Commercial Vertical Platform Lifts
It is important for your commercial building to remain accessible for your clients and staff, even if they're in a wheelchair or suffering from any other mobility issue. That's why it's highly advantageous if you invest in our commercial-grade Madeira Beach vertical platform lifts. We can easily install them within your business, office, or store with careful consideration of your available floor space, budget, and other specific requirements.
Our commercial lifts are guaranteed to have solid platforms that are made more beneficial with built-in safety bars, limit switches, and 600-pound weight capacities. They also met all applicable ADA, ASME, and CSA standards and can be further adjusted to meet all the established codes and guidelines in your locality. So if you want to improve the overall experience of your disabled guests, customers, or employees, allow St. Petersburg Mobility Scooters to install the most suitable vertical platform lift in your building.
Types of Vertical Platform Lifts
If you're not sure about what type of lift to install, our mobility equipment experts will be more than happy to help you. But just to give you an idea about your choices, here are the different types of vertical platform lifts that you can choose:
Unenclosed or open platform lift

– This type is also sometimes called a step lift. The user will be on a guarded platform where they will be vertically moved from one level to another. This type of lift is best if there is a small change in floor level and if installing a ramp will be impossible or impractical. This is also the most basic kind of platform lift and is commonly used outdoors as well.

Enclosed platform lift

– This type is practically similar to an open vertical platform lift, except for the fact that an enclosed lift is installed either in a wooden hoistway or a polycarbonate enclosure. This is operated by continuous pressure push buttons, can travel up to two or three floors, and is mostly used in commercial settings.
There are also enclosed platform lifts that are advertised to be able to travel up to six floors or 12 meters, but we recommend using them for no more than four floors since 12m will take 80 seconds of continuously holding the push button, something that's not ideal for disabled users of those who get easily fatigued.
Portable platform lift

– This comes in the form of an unenclosed vertical platform lift that is mounted on a larger base that has four adjustable rollers. This allows you to move the platform to a different location easily.

Inclined platform lift

– This type of lift allows you to move up and down a flight of stairs, even in a wheelchair. This is also small enough to fit in residential 34" staircases.
Have a more thorough discussion about your options with our team today, and we can proceed with the actual installation as soon as possible. If you want, we can visit your home or establishment so we can best assess your needs and recommend the most suitable vertical platform lift for maximum accessibility.
Full-Service Madeira Beach, FL Mobility Equipment Supplier
At St. Petersburg Mobility Scooters, our mobility equipment experts are all committed to keeping the security and accessibility of your homes and establishments. No matter what specific mobility or balance issues you are facing, we can provide you with the best solution that can give you adequate support and comfort at a reasonable price. Whether you want something brand new or a piece of used equipment, you can buy or rent any supportive device that you need from us.
If your priority is getting a vertical platform lift for your home or business, our team can recommend the one that will fit your budget and meet your needs the most. We can then complete an efficient and flawless installation process. Additionally, we offer expert maintenance and repair services for your lifts and other mobility equipment.
However, if you need other devices apart from a lift, here are some of our other offerings that might suit your needs better:
wheelchairs

lift chairs

knee walkers

walkers and rollators

hospital beds

mobility scooter lifts

power chairs

stairlifts

vehicle transport lifts

patient lifts

pool lifts

accessibility ramps
If you're still not sure if we are the right supplier, keep in mind that we have more than a decade of high-quality service. Our various types of mobility equipment have already served thousands of private individuals, veterans, and employees and clients of federal, state, and local governments. We have been keeping individuals safe, comfortable, and mobile since 2007 through tested-and-proven products from some of the USA's most reliable mobility equipment manufacturers.
Call Today for You Free Quote and Consultation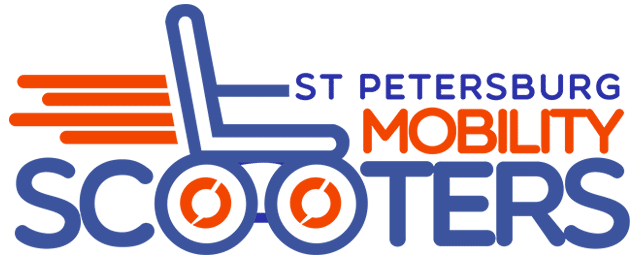 For durable, functional, and cost-effective Madeira Beach vertical platform lifts, contact St. Petersburg Mobility Scooters for quick and meticulous installation service. We also offer maintenance and repair services for your already installed lifts so you can keep them in tip-top shape, ensuring the safety and comfort of your users.
Call St. Petersburg Mobility Scooters today at (727) 238-7909 for your Free Consultation with a trusted Madeira Beach Vertical Platform Lift supplier!