Redington Shores Stair Lifts
Mobility equipment and services are essential for most of the country's population. It takes special products like power chairs, mobility scooters, and mobility lifts to improve the lives of people like the elderly or those with mobility disabilities. St. Petersburg Mobility Scooters is a well-trusted supplier and service provider dedicated to helping people have a better experience with their daily living through the assistance of high-quality mobility equipment.
As a top player in the mobility industry, St. Petersburg Mobility Scooters is proud to say that we don't just provide the best products in the market but also offer them at the best and most reasonable prices that cover the delivery, logistics, installation, and customer services that our clients deserve. From individual and family clients to government institutions, the partnerships we've gained in the past prove the quality of both our products and services.
If your home has more than one story, you will definitely need stair lifts to carry your power chair or scooter up and down your stairs. Make sure you will pick among the best stair lifts for sale in the market by going to St. Petersburg Mobility Scooters! Give us a call, and our experts will be ready to answer all your inquiries and get you the best that the mobility industry has to offer.
Call St. Petersburg Mobility Scooters today at (727) 238-7909 for your Free Consultation with a Redington Shores Stair Lift supplier!
Wide-range of Premium-quality Mobility Products
St. Petersburg Mobility Scooters is proud to offer the best power chairs that anyone can get in the market. Whether you need premium-quality brand-new power chairs or used and 2nd hand units, you can be at peace that you will get quality-controlled products free from damage.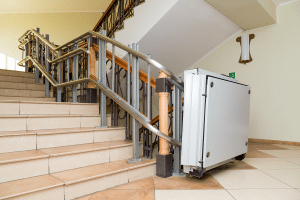 Our Redington Shores stair lifts are primarily stair-attached units instead of those constructed to walls, allowing less installation work and more flexibility. We have one of the lighter stair lifts like our SL600 Pinnacle Straight Stair Lift.
With only a 10.5"-wide footrest, 180-pound overall weight, and foldable seats, it is known to be the lightest stair lift on the market. We also have more heavy-duty offerings, such as the SL600HD Pinnacle Straight Stair Lift that can carry an industry-best 600 pounds, and the Pilot Aviator Straight Stair Lift with outdoor versions built to sustain natural elements. And if you are looking for more comfort-oriented products, we have the low-maintenance SL300 Pinnacle Straight Stair Lift with an oversized footrest and ergonomic control switch.
Regardless of the product that you order from us, you can rest assured not just of the quality of the unit but also that St. Petersburg Mobility Scooters will be able to provide all the delivery and installation services that you need to set them up in your home and be ready for use.
First-Rate Redington Shores, FL Stair Lift Supplier
We are confident that St. Petersburg Mobility Scooters is the best mobility service company you can partner with for all your needs. First, we can provide state-of-the-art mobility products, from the latest brand-new units of power chairs to second-hand lifts built to last.
We also have the expertise and resources to do all the maintenance, delivery, logistics, and installation services our customers need. But on top of these, we also make sure to take care of our clients and prioritize their convenience and comfort. Because we understand that our products are very technical and niche, we do everything we can to help our clients know all the important details of each product they want. We give them the best advice we can give so they can make the best choices according to their specific needs.
From stair lifts and vertical lifts to scooters and wheelchairs, the products we offer represent the complete array of the best mobility products that today's technology can provide. We get our products only from the best and most reliable US suppliers of mobility products.
We have been providing these to families and institutions alike since 2007. We always aim to have good relationships with the people we work with, which is why injured veterans, elderly people, and individuals with disabilities can trust our work and products. In fact, we are also a supplier for the GSA, the Veterans Administration, and other institutions. You can trust St. Petersburg Mobility Scooters for all your mobility needs!
Full-Service Mobility Solutions Company
Grade-A mobility vehicles and lifts are not the only things we can provide at St. Petersburg Mobility Scooters. We are also proud of having a highly trained team of mobility product experts ready to provide logistic services, including maintenance, delivery, and installation, with utmost dedication, excellence, and professionalism.
From lightweight lifts and scooters to tough, durable, and heavy-duty units, we can do the delivery and installation for you. Our team comprises Mobility-Plus certified installation technicians, guaranteeing that we can do every construction, assembly, and installation work with flawless results! Furthermore, we also ensure stellar customer service to our clients, leaving them fully satisfied and comfortable with our partnership.
Get ready to enjoy more than our Redington Shores stair lifts, scooters, power chairs, car lifts, pool lifts, and other products. You can also relax knowing that all other services included in our process can be easily delivered!
Call For Your Consultation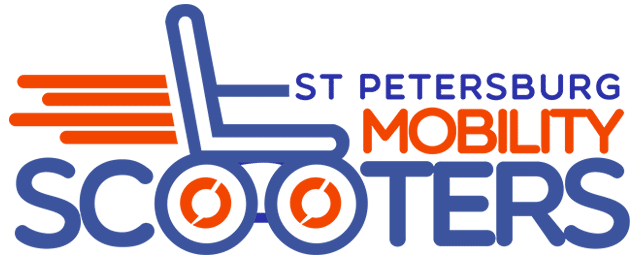 Our work aims to make life much easier and more comfortable for people who need it. Because we know how overwhelming it can be to pick a mobility vehicle, let alone handle all the construction work of setting up lifts for your stairs or your vehicle, we are here to provide a complete package of products and services for you.
Our experts are always ready to hear your concerns during our free consultation. You can call us anytime during our business hours to have initial discussions about your needs and the products we can offer. We can't wait to provide the best Redington Shores, FL stair lifts for you. We are confident that we will improve your life through premium-quality mobility products!
Call St. Petersburg Mobility Scooters today at (727) 238-7909 for your Free Consultation with a Redington Shores Stair Lift supplier!