Seminole Lift Chairs
If you're having mobility or balance issues and finding it hard to relax, sleep, or transition to a standing position without assistance, our Seminole lift chairs can offer you significant support and comfort. Whether you want to purchase one for continuous use or just rent one for temporary use, we have the right lift chair for you.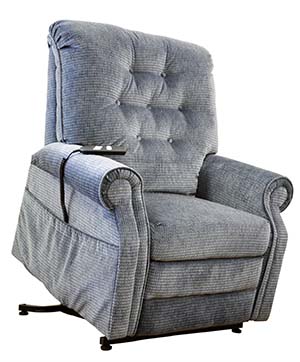 St. Petersburg Mobility Scooters offers various lift chairs in different materials, sizes, and additional features. We have partnered with the top US mobility equipment manufacturers that not only produce high-quality products but also complete them with durability, comfort, and cost-efficiency. This ensures that with our lift chair, you will have an easier time relaxing and recovering from your pain or other health issues.
Additionally, our vast selection of reliable mobility equipment includes not only brand-new lift chairs but also used lift chairs that you can either buy or rent. We also offer additional lift chair accessories so you can achieve maximum comfort and safety. Even better, our mobility equipment experts can address any issue in your lift chair through our professional maintenance and repair services!
Call St. Petersburg Mobility Scooters today at (727) 238-7909 for your Free Consultation with a Seminole Lift Chair supplier!
Various Lift Chair Options
Although lift chairs tend to look like typical reclining chairs, the former has features that are designed specifically for people with mobility or balance issues and for those suffering from different kinds of pain.
If you're having trouble getting in and out of bed, lift chairs can help you sleep more comfortably without worrying about standing up without assistance or pain. Its powered lifting mechanism pushes the entire chair up from its base so you can stand up easily. You will have to use a remote control to make your chair recline, tilt forward, or transition upright.
Additional features like heated seats and massage capabilities can relieve users with chronic back pain, arthritis, sore or stiff joints, or other conditions that cause pain. Lift chairs can also help improve poor blood circulation and aid in the recovery of those suffering from traumatic injuries.
Fortunately, you can reap all these benefits at a fair price with our Seminole lift chairs at St. Petersburg Mobility Scooters. Our mobility equipment experts can recommend the best suited for your needs without exceeding your budget.
Included in our lift chairs for sale and rent are the following:
2-Position Lift Chairs

3-Position Lift Chairs

Infinite Position Lift Chairs

Trendelenburg Position Lift Chairs

Zero Gravity Lift Chairs

Heat and Massage Lift Chairs

High Weight Capacity Lift Chairs
All our lift chairs, along with our other equipment, are highly functional and durable. The brands that we trust and recommend for our clients are Golden Technologies and Pride Mobility, both of which produce lift chairs that are designed for comfort and for long-term quality usage.
Brand New and Used Lift Chairs for Sale
Aside from picking from our different available types of Seminole lift chairs, you can also choose whether to buy a brand new lift chair or settle with a still durable yet already used one. Regardless of what you prefer, St. Petersburg Mobility Scooters guarantees that you will get a reliable lift chair that will give the best value for your money and provide you with relief in the best way possible.
Every product we offer is still in good condition and is certainly worth its price. And once you've bought the one you like, you can even make it better by purchasing additional lift chair accessories for better comfort, convenience, and pain relief. Included in our available accessories are the following:
Incontinence pads

Adjustable laptop desk

Non-slip recliner risers

Waterproof lift chair cover

Head pillow

Lumbar pillow

Bolster pillow

Lithium battery backup
Lift Chairs for Rent
If you only need support for a limited time, we also have lift chairs for rent that you can avail yourself or your loved one. We recommend this option if you're only recovering from an injury or surgery and don't see yourself using a lift chair continuously.
Our rental option is also beneficial if you are traveling to Seminole and will require the comfort provided by a lift chair. If you already have your lift chair, bringing it on the trip can be highly inconvenient. So with our rental option, this will no longer be necessary, but you're still ensured to have some comfort when you reach your destination.
You will also find our rental service greatly helpful if you have a family member visiting you in Seminole who will need the support of a high-quality lift chair. Your elderly relative or other loved ones suffering from pain or other mobility and balance issues will be thankful to get some relief without being inconvenienced by having to travel with their lift chair.
Reliable Seminole, FL Mobility Equipment Supplier
Serving Seminole and nearby areas since 2007, St. Petersburg Mobility Scooters has more than a decade of exemplary record of providing high-quality mobility equipment. We even have a government contract as a preferred supplier for the Veterans Administration and GSA. Our lift chairs, along with the rest of our available mobility equipment, have also served thousands of employees and clients of federal, state, and local governments.
So if you or your loved one is looking for a trusted supplier of lift chairs or other supportive devices to help with your mobility or balance issues, contact us for guaranteed satisfactory service. We have both brand-new and used mobility equipment that you can buy or rent, all of which will be delivered and installed by our team in a timely and efficient manner.
Apart from lift chairs, here are some of the products that we offer:
wheelchairs

knee walkers and rollators

vertical platform lifts

hospital beds

mobility scooter lifts

power chairs

stairlifts

vehicle transport lifts

patient lifts

pool lifts

accessibility ramps
Talk to us about your specific mobility issue and other needs so we can help you pick the most suitable equipment that will maximize your comfort and ease of moving around. We also provide expert maintenance and repair services so your lift chair and other mobility equipment will last for as long as possible while still maintaining maximum functionality.
Call Today for Your Free Consultation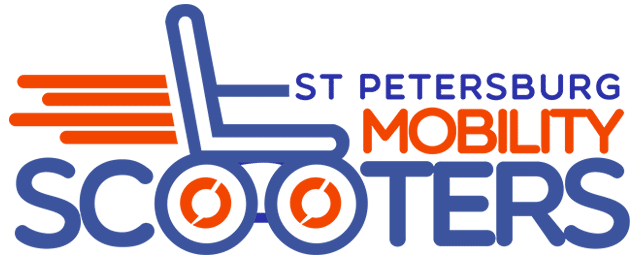 Whether you only need temporary support or a more permanent solution, St. Petersburg Mobility Scooters has high-quality lift chair rentals and lift chairs for sale that are perfect for your needs. Our mobility equipment expert will gladly help you choose the one that best addresses your specific mobility or pain issue. Just give us a call for a free consultation or allow us to conduct an in-home, no-obligation, free consultation for a more thorough discussion and accurate recommendation.
Call St. Petersburg Mobility Scooters today at (727) 238-7909 for your Free Consultation with a Seminole Lift Chair supplier!