St. Pete Beach Hospital Beds
To provide comfort and support for both patients and caregivers, St. Petersburg Mobility Scooters delivers high-quality hospital beds in St. Pete Beach and nearby areas. Our beds, along with our other mobility equipment, are manufactured by the leading mobility equipment brands and are guaranteed to have improved functionality and comfort that you can enjoy for as long as you need.
The hospital beds that we provide come in both brand-new and used models, allowing you to buy or rent one that suits your budget better. Rest assured, however, that even our used hospital beds are still up to standards when it comes to quality, durability, and safety. They're all equipped with premium bed systems that allow you to easily adjust positions and relax on pressure-relieving mattresses.
Wherever you are in St. Pete Beach, St. Petersburg Mobility Scooters can timely deliver state-of-the-art hospital beds in your private residences, helping you rest and recover from any ailment in the least stressful way possible. And if you desire maximum relaxation, we can customize some of your hospital bed components and accessories for a more luxurious, safe, and convenient experience for both patient and caregiver.
Even better, we can repair and maintain your hospital bed so you can best reap its benefits for as long as possible. So if you or your loved ones need better sleep and an easier way of getting in and out of bed even when dealing with a health condition, talk to our mobility equipment experts today for innovative and cost-efficient hospital bed solutions!
Call St. Petersburg Mobility Scooters today at (727) 238-7909 for your Free Consultation with a trusted St. Pete Beach Hospital Bed supplier!
The Right Hospital Bed for Home Care
When caring for a bed-bound person at home, high-quality St. Pete Beach hospital beds can significantly improve the safety of both patients and caregivers.
Patients won't only have a more comfortable sleeping and relaxing time, but caregivers can also avoid musculoskeletal injuries that come from the constant strain of assisting bed-bound patients, including bending over and exerting great force in helping patients to stand up, get clean, and do other normal activities.
With hospital beds, caregivers will have an easier time since the entire bed can be adjusted to a height where appropriate care can be given without straining themselves too much. And apart from the physical comfort, an improved mental state is also observed in patients because as they control the hospital bed, it can give them a sense of independence, albeit minor, and can already improve their mood and overall quality of life.
It is then important to pick the right hospital bed for you or your loved one. You should consider its functionality, material, size, durability, and overall cost. Here are the types of hospital beds that St. Petersburg Mobility Scooters offers:
Electric Beds
Fully electric beds, as implied in the name, have electrical controls that you can use to raise and lower the head, foot, and overall height of the hospital bed. They offer extreme convenience but also tend to be the most expensive among other kinds of hospital beds.
Semi-Electric Beds
Semi-electric hospital beds also have electrical controls that enable you to raise and lower the head and foot of the bed. However, you can only adjust the overall height of the bed using a manual mechanism. Naturally, this type costs less than a fully electric model.
Manual Beds
Manual beds tend to be the most affordable hospital bed option. To raise and lower the bed's head, foot, and height, you will have to use a hand crank. This limits or entirely takes control out of the hands of the patients. However, this is already a good solution if you only need the bed for a limited period and don't have a particularly huge budget.
Bariatric Hospital Beds
Standard hospital beds have a weight limit of about 400 to 600 pounds. So if the intended user's weight exceeds this limit, a bariatric hospital bed will be a better option. Bariatric beds can support between 600 and 1,000 pounds and are longer and wider. However, these beds will cost you more than standard hospital beds.
New and Used Hospital Beds – Buy or Rent
If you're still unsure whether you need to buy or rent a hospital bed for your home, St. Petersburg Mobility Scooters can help you make a decision that carefully considers the safety and comfort of the patient and the caregiver. We will, of course, consider your financial capacity to cover the cost of a hospital bed, whether for temporary or long-term use.
First, the patient's condition is the main concern in getting a hospital bed. It is crucial to use one if the patient cannot move without assistance, needs to sleep with their head or feet elevated, needs help getting in and out of bed, or needs to avoid strain to avoid worsening their heart condition, among others. The severity of the condition and the expected recovery time will then determine if it's appropriate to buy or just rent the hospital bed.
Another thing that is important to consider is, of course, the budget. While there are cheap manual beds that you can buy for less than $1000 and rent for an even lower cost, the extra expense may still not fit in your current financial status. Fortunately, Medicare, Medicaid, and private insurance will usually reimburse your expenses in hospital bed rentals or purchases as long as the doctor confirms the following:
The patient's condition requires them to lie down in a specific position.

The patient's condition makes it hard for them to transfer from the bed and stand on the floor.

The patient's condition increases their risk of developing a respiratory infection or unwanted muscle contracture.
Typically, the following ailments can qualify you for insurance coverage for a hospital bed at home:
Severe arthritis

Foot/leg injury

Nervous system injury (e.g., spinal cord injury, traumatic brain injury)

Certain degrees of paralysis (e.g., quadriplegia, paraplegia)

Heart conditions that make it dangerous to be strained from getting in and out of bed.
If the insurance coverage puts you at ease with the budget concerns, all that remains is picking the right type of hospital bed that matches the patient's needs and personal comfort preferences. And whether you decide to buy or simply rent one, St. Petersburg Mobility Scooters is fully capable of delivering premium St. Pete Beach hospital beds in your private residence.
We offer both brand-new and used models with equal trust in their durability and functionality. Our mobility equipment experts have verified all of them, and you can ensure they'll all give the best value for your money. And to completely cater to all your mobility needs, our maintenance and repair services are always available for you. From your hospital beds to your other mobility equipment, we can keep them all in optimal condition so you'll remain mobile and safe as much as possible.
Best St. Pete Beach, FL Mobility Equipment Supplier
For a comprehensive selection of hospital beds and other mobility equipment, visit St. Petersburg Mobility Scooters and become one of the thousands of individuals satisfied with our high-quality and cost-effective mobility solutions. We have been in the business since 2007 and have already earned the trust of private individuals and federal, state, and local governments. We have supplied premium mobility equipment to the Veterans Administration and GSA, as well as to countless clients and employees of various governments.
Our team compromises mobility equipment experts who are always ready to help you find the ideal supportive device for your specific mobility issue. We will offer helpful recommendations while considering your particular health condition, lifestyle, personal preference, and budget. This way, we can offer the appropriate mobility device, either brand new or used, and equip it with your preferred additional accessories or features.
Aside from hospital beds, you can also buy or rent the following equipment from us:
wheelchairs

lift chairs

knee walkers

walkers and rollators

mobility scooters

vertical platform lifts

mobility scooter lifts

power chairs

stairlifts

vehicle transport lifts

patient lifts

pool lifts

accessibility ramps
Tell us about your or your loved one's mobility issue, and we'll guide you through your most suitable options.
Call for Your Free Consultation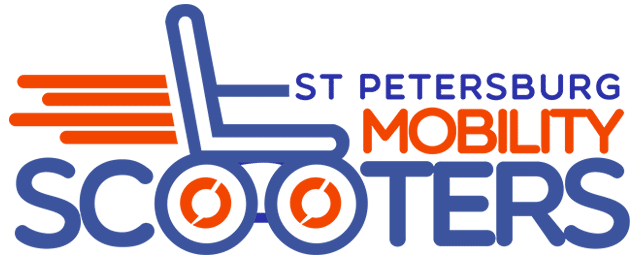 Hospital beds will ease the life of both patient and caregiver. So if you want to make the recovery period as comfortable as possible and improve the patient's quality of life while saving the caregiver from injuries, get one of our high-quality St. Pete Beach hospital beds today.
Whether you want to buy an electric bed that maximizes convenience while giving your patient control, or you prefer to rent a cheaper manual bed instead to aid in your loved one's recovery, we have all types of hospital beds that can fit your needs. Simply discuss your preferences with our mobility equipment experts, and we can help you get the bed that gives the best value for your money.
Call St. Petersburg Mobility Scooters today at (727) 238-7909 for your Free Consultation with a trusted St. Pete Beach Hospital Bed supplier!