Gandy Hospital Bed Rental
Hospital beds are made with patients in mind as they come with features that should help with their recovery. Some come with electric motors to help adjust the height of either portion of the bed depending on the patient's need. Others come with additional rails or stands to hold key items like heart monitors, dextrose, and even tables for eating.
While hospital beds are associated with hospitals, some patients nowadays are required by their doctors to have hospital beds at home, given their health condition. However, buying a new, branded, and state-of-the-art hospital bed is far from some patients' budget because not only is it expensive, but also not covered by their insurance. It is quite rare to find a Gandy hospital bed rental service that offers competitive rates and additional services to help maintain the hospital beds while they are rented out.
St. Petersburg Mobility Scooters can provide you with either brand new or regularly maintained, used hospital beds when you avail yourself of our rental service at affordable rates. You can also pay your rental fee in installments to make it lighter for your budget and allot the money for other important expenses. Once you reach out to us, our team can help you find the best hospital bed and the accessories you may need in our catalog, and we will handle the installation, repairs, and maintenance for you. Let us know what you need, and we'll show you why many go to us for their hospital bed rentals!
Call St. Petersburg Mobility Scooters at (727) 238-7909 for your Free Consultation with a Gandy Hospital Bed Rental provider!
Why Rent a Hospital Bed Instead of Buying One?
If the doctor recommends that you or a loved one get a hospital bed to help with recovery or provide comfort, given your physical condition, the first question that may pop into your mind is if you should buy a new one or simply rent. Buying a hospital bed provides long-term comfort and savings for its users. However, it may not be ideal for short-term use, and the upfront cost can definitely scare people in terms of how much it will be in the long term.
Renting a hospital bed is ideal for individuals who will only use it for a month or two to help them recover from injury or surgery. Short-term hospital bed rentals are also covered by health insurance, which reduces the worries of its users in terms of its payment.
In addition to being covered by one's insurance, renting is cheaper than buying a hospital bed. As mentioned above, the additional expenses of owning a hospital bed are quite high aside from the already expensive cost. You will have to worry about regular maintenance and repairs to keep it in working condition, or it will lose its quality immediately. With renting, you don't have to worry about the full costs because it is already included in your rental payments.
While there are cons to renting a hospital bed, St. Petersburg Mobility Scooters is dedicated to making sure that you do not get any issues with the hospital beds you rent from us. We even offer training to the caregivers that will help the patient while in bed, as well as regular checkups and maintenance on the beds you rent from us.
Why Choose St. Petersburg Mobility Scooters for your Hospital Bed Rental Needs?
There are other Gandy, FL mobility solutions provider that offers hospital bed rentals, but when you contact us at St. Petersburg Mobility Scooters, you will have a stress-free experience, and here are the reasons why:
First, we offer a comprehensive rental experience that reduces your worries about renting a hospital bed. We will assign you to one of our mobility experts, who can guide you through the service and get to know your requirements and budget. This will allow our mobility experts to narrow down the perfect options for your needs. Once a selection is made, our team will prepare the hospital bed you selected and bring it to your location for installation.
Second, when using our Gandy hospital bed rental service, you don't need to worry about the price. We work directly with top US hospital bed manufacturers to get the best rates for these items and make sure that they are maintained even if they are second-hand. We even offer flexible payment options because we know that not all insurance plans cover hospital bed rentals.
Finally, when you rent one of our hospital beds, you don't need to worry in case something malfunctions or needs repairs. You can contact us, and we will handle the tasks on-site. Our rates are very affordable, and once you are done, you simply let us know, and we can do the disassembly easily.
Trusted Full-Service Mobility Solutions
Aside from hospital bed rentals, St. Petersburg Mobility Scooters also offers other mobility solutions for clients who may need them for sale or rent. We have been offering these services since 2007 and have served private individuals with their mobility equipment needs and the federal, state, and local governments. We even supplied high-quality mobility equipment to the GSA and the Veterans Administration, as well as other institutions that require mobility equipment and accessibility features for their facilities.
Our experienced team personalizes the service to match each client's mobility issue. We will offer recommendations while considering personal preferences, health conditions, lifestyle, and budget factors. This will make it easier for you to make the best decision for your mobility needs and even identify any features you want your mobility devices to have. We can also recommend accessories for added comfort and support alongside your mobility equipment.
Here is the list of mobility equipment you can either buy or rent from us:
wheelchairs

lift chairs

knee walkers

walkers and rollators

mobility scooters

vertical platform lifts

mobility scooter lifts

power chairs

stairlifts

vehicle transport lifts

patient lifts

pool lifts

accessibility ramps
Can't think which mobility solution fits your needs? Our mobility experts are ready to provide you with assistance and even narrow down your options.
Call for Your Free Consultation Today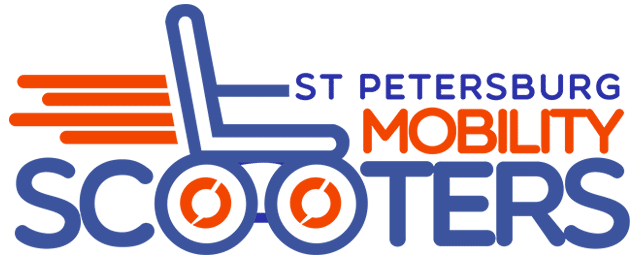 If you have a loved one recovering from any illness or injury, hospital beds can definitely speed up their recovery since it is designed to help patients be more comfortable and make it easier for caregivers to reach out to them. But you don't need to be obligated to buy a new or second one outright because rental options are available, which won't cost much money and create trouble.
With our Gandy, FL hospital bed rental service at St. Petersburg Mobility Scooters, our mobility experts can pair you with the right hospital bed that matches your needs and budget. Once you select the hospital bed you want to rent, we can install it for you, and if there is a need, we can repair it for you. When you are done using the bed, simply let us know, and we'll handle the disassembly and transport it back to our facility. It is that simple so contact us today to learn more about our rental services.
Call St. Petersburg Mobility Scooters at (727) 238-7909 for your Free Consultation with a Gandy Hospital Bed Rental provider!