Redington Shores Accessibility Ramps
Every year, the number of people who need tools for accessibility increases but homes and other facilities are not equipped with accessibility features like ramps. These can make people with injuries or who require mobility devices enter homes and buildings without much effort.
In response to this problem, accessibility ramps are now made available for sale or rent for individuals who require supported accessibility to get into places with stairs or situated in elevated locations. There is an accessibility ramp available for any situation, and some are even portable in case you are always on the go.
Whether you want to buy an accessibility ramp for your use or your family's or simply rent if you are on a budget, St. Petersburg Mobility Scooters offers affordable but reliable Redington Shores accessibility ramps. Our mobility experts will help you find the best accessibility ramp for you or your loved ones, and we can show you the options that fit perfectly into your budget. Our team can even install these for you in case you purchased or rented permanent ramps. You won't be disappointed with our efficiency and attention to detail when helping you with your mobility and accessibility needs.
Call St. Petersburg Mobility Scooters at (727) 238-7909 today for your Free Consultation with a Redington Shores Accessibility Ramp supplier!
Accessibility Ramps and their Types
An accessibility ramp is an inclined plane placed on top of existing stairs or as an additional part of the stairs. Thanks to the incline, it is very easy to drive or move mobility devices into buildings or homes and navigate between areas in various inclines.
There are many types of accessibility ramps available, and each has its unique benefits that you need to consider before buying one:
Threshold ramps can be metal or rubber ramps and often sit flush against the door's threshold or curb lip. These ramps are lightweight and often recommended for wheelchairs and other mobility devices.
Folding ramps consist of either a bi-fold or tri-fold panel with hinges placed between each panel. It is often recommended for personal use.
For portability, you won't go wrong with suitcase ramps. These ramps are usually four feet long and can support weights of around 800 lbs. Simply lay it down on top of a set of stairs and secure it before using it.
Telescoping ramps are often made of two channels about one foot each and placed next to each other to line up with the wheels of your wheelchair. It is also retractable, so you can use it to your desired length.
Rollable ramps are another example of accessibility ramps you can bring on the go. You can roll this ramp to make them easy to carry, and oftentimes they are made of aluminum since it is lightweight and durable. The surface of these ramps is non-slippery, allowing users to step or roll on it with no problems.
If you are looking for a permanent wheelchair ramp but do not want to apply for a building permit to get it installed, modular ramps are the way to go. These ramps are made with modular components off-site and installed on your property. The modules are made of aluminum since it does not rust or warp easily.
As the name suggests, this ramp type is permanent once installed in your home or anywhere it is needed. One will require a building permit to construct these ramps, which can be made with wood or concrete. It is also the ramp chosen by homeowners who want their accessibility ramps to fit the overall aesthetic of their property.
Don't know which accessibility ramps work for your needs? You can ask our mobility experts to determine the right Redington Shores accessibility ramps for your needs. We can visit your location or check where you plan to use the ramps to narrow down the options you can choose from. Once you decide, we will create the payment option that suits your budget.
Renting vs. Buying Accessibility Ramps: Which is Best?
Whether you or a loved one started using a wheelchair or any mobility device, it can be difficult to use the stairs to enter or leave your home. Accessibility ramps can definitely make things easier, but should you buy one or simply rent one?
Renting accessibility ramps can be beneficial if you are in one of these situations:
If you have a loved one visiting and they use a wheelchair or a mobility device

If you are only renting your home

If you will be using a mobility device for a short time

If your loved one will be placed in a hospice
Meanwhile, it is best to buy one when:
You or your loved one will be using a mobility device for a long time

If you will live in the home for a long time or you own the home

If someone you love uses a mobility device and regularly visits
Regardless of your situation, you can speak to our mobility experts at St. Petersburg Mobility Scooters to help you choose the best setup. We will also provide options that suit your budget, so you don't have to worry about spending a lot on them.
Experienced Accessibility Ramps Installers
When getting affordable accessibility ramps, whether you plan to buy or rent them, St. Petersburg Mobility Scooters will not disappoint. Our Redington Shores, FL mobility solutions company works closely with families and the government to help them get the right equipment they need to suit their mobility needs. All our mobility equipment is made by some of the top US mobility equipment manufacturers, guaranteeing that they are made from high-quality materials, and their prices are always affordable, whether for sale or rent.
Whether you are renting or buying one of our accessibility ramps from us, we ensure that you get the right ones that will work for your location and mobility devices. Our Mobility Plus-certified installers will visit your location and recommend which works best for you. We can even install them for you once you decide as to which one you like best.
If you want portable accessibility ramps, we can help you pick the best one for your vehicle or mobility requirements. We will also teach you how to use and maintain them so you can use them for a long time. Whichever option you select, we guarantee that they are within your budget, and we even offer flexible payment options.
Need mobility devices and their respective accessories? Check out our vast selection of mobility devices from brands like Mobility Innovations, Harmar, Pride Mobility, EV Rider, and many others. Our mobility experts will show you which are ideal for your needs and budget.
Call for Your Free Consultation Today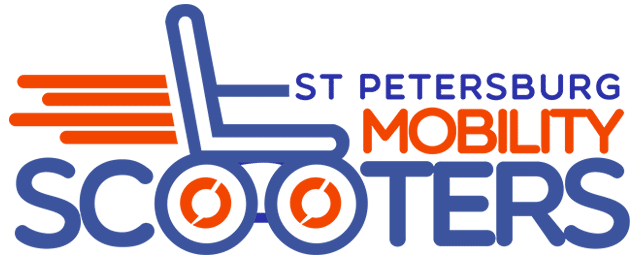 Accessibility ramps will definitely make it easier for any mobility device to enter a home or facility without having to pay huge amounts of money to get key areas of the home renovated for better accessibility.
With St. Petersburg Mobility Scooters, you can avail yourself of the accessibility ramps you need, whether you want to get one permanently installed in your home or simply rent it for temporary use. We offer affordable rates for all our accessibility ramp lineups, and our mobility experts can help you find the right fit for your mobility device and location. Once you select the one you want, we can go to your location and install it for you. Reach out to us to learn more about our lineup, and we will show you why we are the best partner to work with for your mobility needs.
Call St. Petersburg Mobility Scooters at (727) 238-7909 today for your Free Consultation with a Redington Shores Accessibility Ramp supplier!